Shoaib Akhtar says "They have a psychological pressure of facing us" in T20 World Cup 2021. Akhtar has expressed his desire to see a match between Pakistan and New Zealand in the Finals. He also claims that those confronting the Pakistani side are under "psychological pressure" from the Kiwi unit. Kane Williamson-led side beat England by five wickets. In the first semi-finals of the ongoing competition in Abu Dhabi. It was all thanks to a collective effort from the Kiwi bowlers. And then some sumptuous batting displays by Mitchell and Neesham.
The Black Caps sealed their spot for the finals of the competition. While reminiscing about the high-octane battle. On his official YouTube channel, Akhtar shared a video. He stated that he would want to see New Zealand play Pakistan in the finals. In the second semi-final, Pakistan will face a strong Australian team.
Furthermore, Akhtar added that facing the Men in Green puts psychological strain on New Zealand. He said this because New Zealand's tour of Pakistan was postponed. All Pakistani cricket fans and the PCB were also left with a sour taste in their mouths. He also admitted that Pakistan must first cross the river of fire. Then it was on to Australia in order to reach the finals.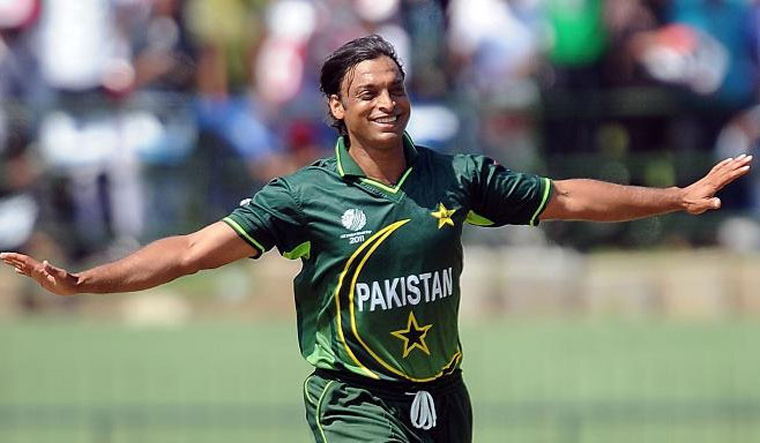 Shoaib Akhtar
"Now, I want New Zealand to face Pakistan in the finals because they have a psychological pressure of facing us. But for the first time, Pakistan has to play one of the most amazing cricket ever against Australia tomorrow. I can see that Pak-NZ in the finals. But Pakistan has to cross the river of fire to become the finalists," Shoaib Akhtar said.
Lastly, Both Pakistan and New Zealand met in the league stages. The former came out on top and won the game by five wickets in Sharjah. He also criticized a few of Eoin Morgan's decisions against the Kiwis. Akhtar believes England played with the wrong batting order. Also, and either Morgan or Liam Livingston should've batted up the order.
Read more: Mahela Jayawardene says "Jordan bowled to Jimmy Neesham's arc" in T20 World Cup 2021
Visit also: Mahela Jayawardene feels tactical blunder cost England semis against New Zealand: T20 World Cup 2021