Ashes Test Series: Pat Cummins' commitment to Test cricket has been compared to Virat Kohli's by Michael Atherton. The pacer's first duty as Australian Test captain will be in the Ashes 2021 opener at the Gabba. Pat Cummins claimed, "carries a torch" for the longest format, just like the Indian captain. Despite the fact that the IPL and T20 cricket bring in higher income. Cummins was announced as a replacement for Tim Paine. Paine stepped down from national leadership following an off-field scandal. Cummins is set to become only the second fast bowler. Since World War II to lead Australia. Also, his appointment is thus being viewed with part anticipation and part uncertainty.
However, Michael Atherton's comments came in his column for The Times. Talking up Cummins, he pointed to how Pat Cummins loves Test cricket. And has an impressive resume on his major skills. He is likely to be an unassuming leader.
Ashes Test Series: "Cummins's status as an elite performer is beyond argument. He lays a good claim to being the best fast bowler in Test cricket today and is ranked the No 1 Test bowler. He is strong and fast, and, having overcome the serious back injuries of his youth, has put together an impressive CV. Like Virat Kohli, he carries a torch for Test cricket, having frequently announced it as his favorite form of the game, despite the millions earned in the Indian Premier League," Michael Atherton said.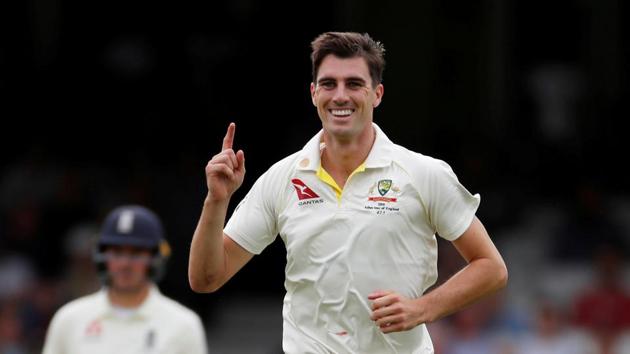 Pat Cummins
Lastly, although Pat Cummins was Australia's Test vice-captain under Paine. Cummins has little captaincy experience in first-class or other domestic cricket. But he is new to the job, he'll have the support of the experienced Steve Smith as his deputy. Further, Atherton put forward some 'legitimate' questions that have evolved around Pat Cummins' elevation. And saying they "must be answered".
Ashes Test Series: "All these are legitimate questions that must be answered. At the Gabba yesterday, he lined up with Joe Root alongside a giant replica urn and he certainly looked the part. Still, anyone who says that Rocky IV is the best sports movie ever made must have his flaws. It is on the field, as Cummins tries to balance the intense demands of captaincy and fast bowling, that England will look to expose them," Michael Atherton said.
Read more: Ashes Test Series: David Lloyd says "I'll now go 4-0 to the tourists"
Visit also: Ben Stokes remembered his late father ahead of a high-voltage Ashes series against Australia