Mayank Agarwal, according to Sanjay Bangar, is the most attacking Indian batter. Since Virender Sehwag, the longest version of the game has been played against spin. On the opening day of the second Test, Agarwal hit an unbeaten 120. At the Wankhede Stadium in Mumbai, India is playing New Zealand. On a shortened first day, his knock contributed to Team India scoring 221/4 against Stumps. During a conversation on Star Sports, he praised Mayank Agarwal's knock. Bangar compared his spin defense to that of Virender Sehwag.
"In my opinion, Mayank Agarwal is the most attacking batter against spin I have seen since Virender Sehwag for India in Test cricket. Everyone says that he steps out and plays the aerial shots well and targets the straighter boundaries," Sanjay Bangar said.
Furthermore, the former India batting coach stated that Mayank Agarwal's forte is powerful blows down the ground. He didn't even spare the short-duration deliveries.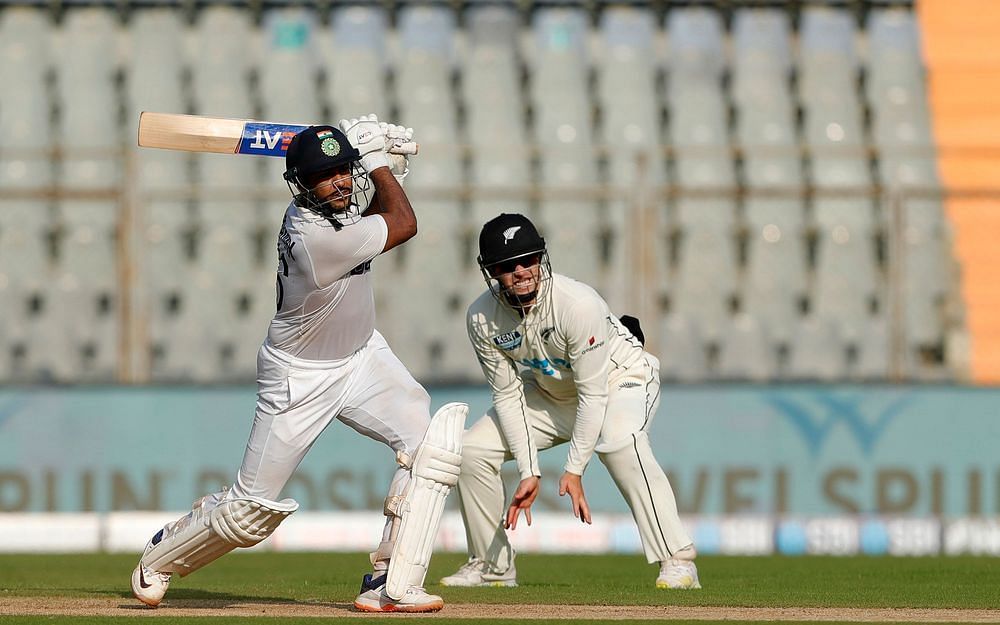 Mayank Agarwal
"But there was one special thing seen in this knock and it was also because of the extra bounce, that he played so many shots off the back foot. He played very good pull shots when the ball was slightly back of a length," Bangar said.
Lastly, Agarwal struck 14 fours and four maximums during his knock. Also, he was particularly aggressive against the Kiwi spinners. And then did not let them settle into a proper line and length. While Aakash Chopra was also asked about the best facet of Mayank Agarwal's innings.
"The start is the most difficult, although he has hit spin the most. One thing is that you know that there is pressure on your spot and there is a swing and bounce at the start, sideways movement and there are seeds of doubt in your mind and it was necessary to play well to get out of that," Sanjay Bangar said.
Read more: Cricket News: Ajaz Patel says "What dreams are made of"
Visit also: Krunal Pandya pens a heartfelt message after being released by MI ahead of IPL Auction 2022