Jofra Archer was concerned about Steve Smith's aggressive bowling. In addition, the death of such may have occurred in the second Test of the 2019 Ashes series. The cricketing fraternity, according to Archer, could not afford another casualty on the field. Archer's match against Steve Smith was one of the most exciting in Test cricket history. In the match, Archer made his debut in the format. With lots of short-pitched balls, he also upset the ace Test batter. One of them was very severe, and it knocked Smith out in the first inning. He was hit in the head and suffered a head injury.
Furthermore, Jofra Archer told News Corp that the strikes might be particularly damaging to English players. When Smith went down, it was due to the cold temperature, and he expressed concern over another cricket-related death.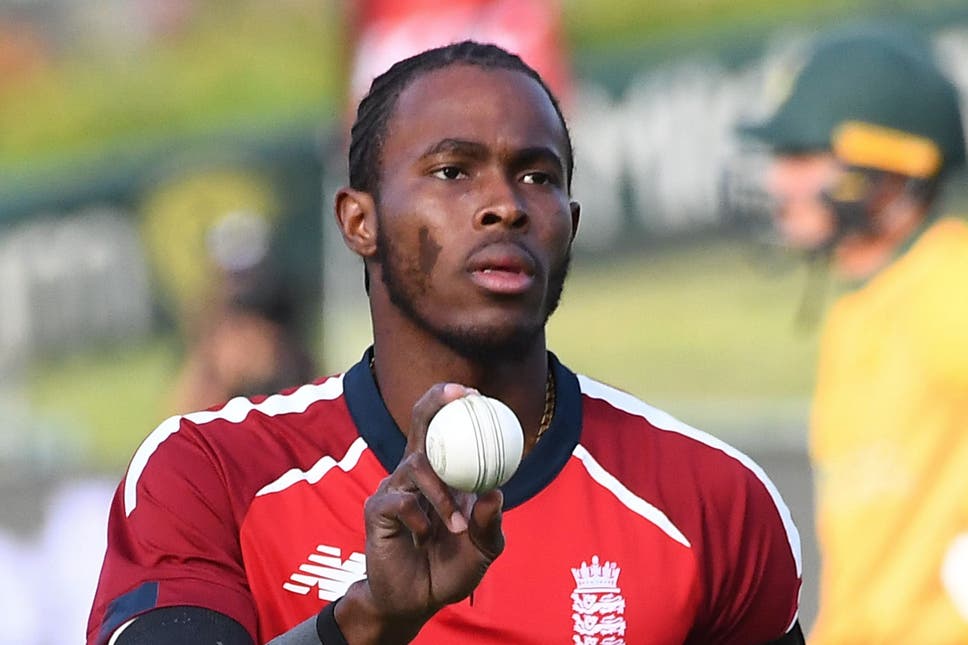 Jofra Archer
"I think in England personally when the ball hits you it can feel a lot worse than it is because sometimes it's a bit cold and I thought it was that until I actually saw him roll … when he went down and then he rolled on his back, I went 'oh dear,' you know. I thought it was very serious, but he came out and he batted again. Obviously, you don't ever want a cricket-related death. There was one already and there's no need for another one. It's hard enough trying to get the kids to come and play cricket," Jofra Archer said.
Lastly, Steve Smith batted again in the first inning. He was unable to do so in the second after suffering an injury. Smith was unable to play in the third Test at Headingley, which England won by a single wicket. Throughout the series, Archer failed to dismiss Smith even once. Also praising his perseverance and focus. Although he enjoyed the challenge, he didn't believe he was supposed to dismiss Smith.
Read more: India vs South Africa: Aakash Chopra says "You will have to logically make Rahane the vice-captain"
Visit also: Jofra Archer feared his aggressive bowling to Steve Smith in the second Test of the 2019 Ashes series