Inzamam-ul-Haq says "I'm shocked by the manner in which India played" in T20 World Cup 2021. He expressed his surprise over India's performance. Against New Zealand and The Men In Blue's misery against the Blackcaps. Also, in ICC events were prolonged last night. Their chances of making it into the semifinals took a serious hit with a heavy 8-wicket loss in Dubai. The battle between India and New Zealand, according to Inzamam. They were one of the most powerful competitors. He couldn't fathom how India could have put together such a dismal performance from the start.
"This match was the biggest one after India and Pakistan. Even bigger than Australia vs England. I'm shocked by the manner in which India played. They were absolutely demoralized. I could not understand how such a big team took so much pressure," Inzamam-ul-Haq said.
As a result, India was never a contender. The new-look top-order has struggled in the powerplay and has lost wickets as a result. Falling at regular intervals is also a plus. With more than 5 overs to spare, New Zealand cruised past the 111-run goal.
Furthermore, Inzamam was unable to comprehend. On the Indians' inability to score more runs against spinners. Mitchell Santner and Ish Sodhi steered a tight ship to a combined 8-0-32-2 record. For his performance, he was named Man of the Match. Rohit Sharma and Virat Kohli were among the wickets taken.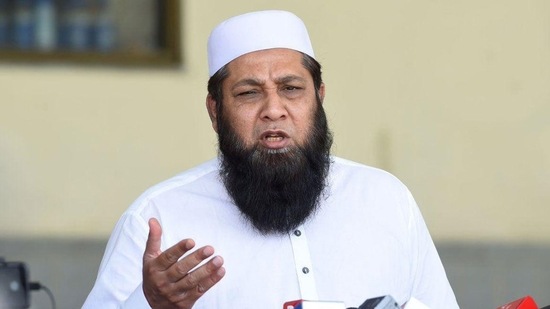 Inzamam-ul-Haq
"These NZ spinners are good, but not world-class. The Indian batsmen were not even able to score singles off them. Kohli's strength is playing spin and even he was not able to get a single," Inzamam added.
Lastly, the Indian batsmen never got the scoreboard ticking. Both Boundaries and strike rotations were hard to come. By in the middle overs, leaving India in a tough spot. India needs to win all of their remaining fixtures and hopes for a few other fixtures. Also, to go their way to secure a spot in the semifinals of the T20 World Cup 2021.
Read more: Harbhajan Singh says "They played with Virat Kohli's ego" in T20 World Cup 2021
Visit also: Ajay Jadeja- "India pressed the panic button before the toss" in T20 World Cup 2021