India vs South Africa: Priyank Panchal has been called up to the Indian team after years of hard effort in domestic cricket. Rohit Sharma's replacement has been named Panchal. He was forced to withdraw from the South African tour due to a hamstring issue. Panchal had previously come close to getting selected for the Indian team. During England's tour to South Africa earlier this year, he was named as a standby. Panchal arrived in India three days ago after a trip to South Africa. He stated that he had been looking forward to this opportunity. Since he led the India A side.
"It was just three days back that I returned home from South Africa. I hadn't even unpacked properly, and now, I find myself landing in Mumbai (to join the Team India bio-bubble)," Priyank Panchal said.
"I've been doing well since the last few years for Gujarat and India 'A', and I've been waiting for this chance for many years, but I didn't expect to get this chance. This is a pleasant surprise," Panchal added.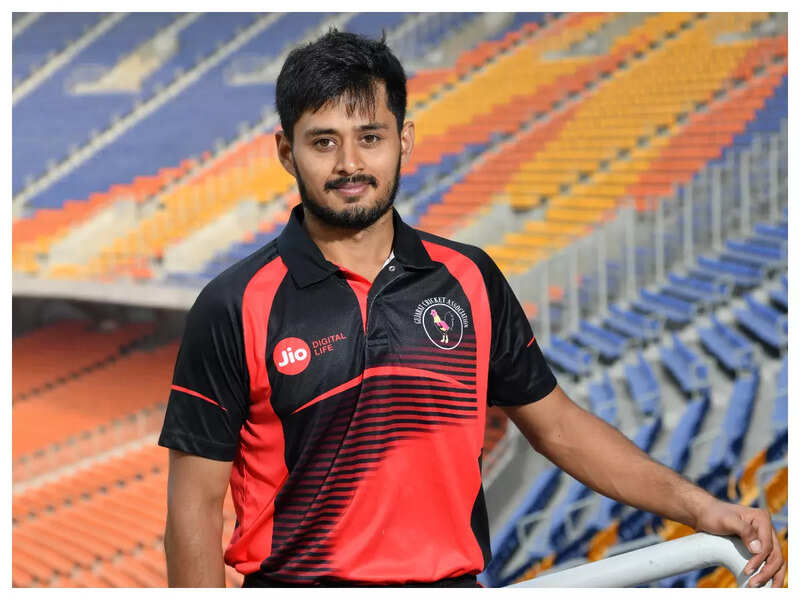 Priyank Panchal
India vs South Africa: Moreover, Priyank Panchal competes for Gujarat in the domestic circuit. Then, in the last couple of years, he's had a lot of success. Panchal has a total of 7011 runs in 100 first-class games. At 45.52 on average, with 24 centuries and 25 fifties. He admits to having misgivings about himself. When he was denied the opportunity to wear Indian colors season after season by selectors.
India vs South Africa: "While I was scoring so many runs. However, my personality is such that I was always thinking: 'What am I lacking now as a batsman? If I want to play for India, then what should I do to become more impactful? What kind of a game is required in international cricket?' I'm glad that all my hard work and persistence have finally paid off," Priyank mentioned.
Read more: Gautam Gambhir says "This is a wonderful opportunity for young people to make their country proud"
Visit also: IND vs SA 2021: Aakash Chopra says "Should we cancel the South Africa tour?"