Brad Hogg says "RCB will have to recruit someone from the auction" in the Indian Premier League. Brad Hogg includes Royal Challengers Bangalore will have to recruit someone. Also, from the IPL mega auction as a replacement for Virat Kohli as captain. On Sunday, Kohli revealed. He would be stepping down as RCB captain at the end of the IPL season. Earlier, he had also announced that he would be quitting as India's T20I captain. After the T20 World Cup this year.
Exploring about RCB's next captain on his YouTube channel. Hogg suggests that no one from the current set-up fits the bill.
"RCB will have to recruit someone next year to come in and captain the franchise. I don't think there will be anyone within their group. AB de Villiers, we don't know how long he's going to go on for. You just don't want someone to go in there and patch up that particular space if he is only going to be there for a short term," Hogg said.
RCB posted on Twitter
He suggested that Bangalore must look at someone who can stay in the leadership role for a longer period.
"What you want to do is recruit someone for the long term, someone who is going to be at the helm and the core for RCB. They are going to have to recruit well from the auction. They will be after someone who can lead this team for the next 7-9 years as Virat Kohli has. You want that stability at the top of the tree," Brad Hogg said.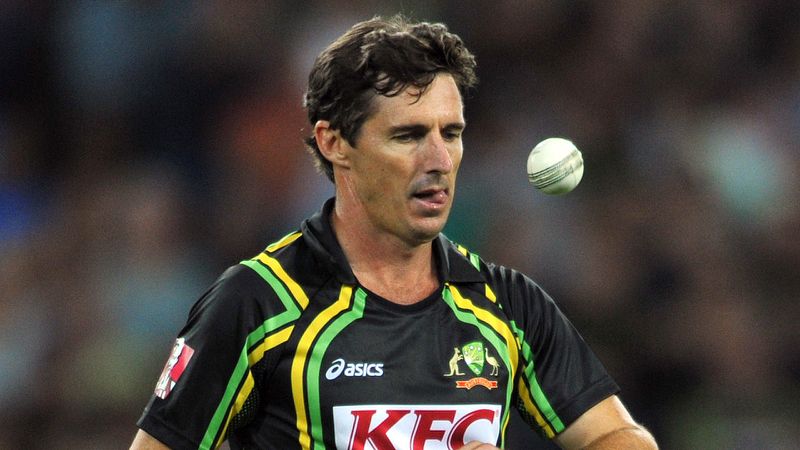 Brad Hogg
"If you look at all the successful teams, Rohit Sharma has captained Mumbai Indians for a very long time and they have had a lot of success. MS Dhoni with Chennai Super Kings as well as with Fleming as the coach. They have been at the helm for a very long time. No one in RCB right now can take that role of captain," he also said.
Lastly, according to Brad Hogg, retaining a New Zealand player is a safe bet. Because they are unlikely to pull out of an Indian Premier League season.
Read more: IPL 2021: Purple Cap and Orange Cap standings in the curtain-raiser of the competition's second phase
Visit also: Nicholas Pooran has been the Biggest disappointment for Punjab Kings Deep Dasgupta said: Indian Premier League 2021
Play Rummy Online with Dafabet