Aakash Chopra says "There will be a rewrite of history" in T20 World Cup 2021. Chopra has backed Pakistan to "rewrite history" in Dubai. By defeating Australia in the second semi-final. Both Pakistan and Australia have gone head-to-head four times previously knockout matches. Also, with the Aussies stunningly winning all four. The latest clash came in the quarter-finals of the 2015 ODI World Cup. Where Hazlewood's 4/35 and Smith's 65 had ensured an easy, six-wicket triumph for Australia.
"Pakistan will win. History won't repeat itself but a new history will be rewritten," Chopra said.
However, speaking in a video on his YouTube channel. Chopra remarked that instead of history repeating itself. It will be rewritten. Also, Chopra's statement was part of his four predictions for today's match. He also predicted success for new-ball bowlers, left-arm seamers, and leg-spinners from both teams.
"Two or more wickets will fall in the two powerplays. Both teams will attack with the new ball. Second, I believe left-arm seamers – Mitchell Starc and Shaheen Shah Afridi – will clinch three or more wickets together at various stages of the game. Leg-spinners [Adam] Zampa and Shadab will pick up two more wickets together as well. Pakistan, for an Asian nation, doesn't play leg-spin as well as they should," Aakash Chopra said.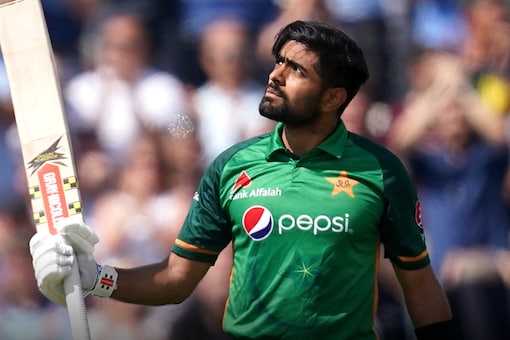 Babar Azam
Furthermore, Babar Azam topped a relatively easier group. By defeating India, New Zealand, Afghanistan, Scotland, and Namibia. Meanwhile, Finch's team defeated West Indies, Bangladesh, and Sri Lanka. They were comprehensively beaten by England to come second in Group 1.
Lastly, Chopra has discussed the significance of toss in Dubai. In a site where teams fielding first have won 10 of the 11 games. He described it as "very essential," but he also stated that teams batting first can win if they score well. The cricketer-turned-commentator then suggested that the ICC should have scheduled the final and semi-finals for a later start time to avoid the effects of dew on the outcome of the competition.
Read more: Nasser Hussain says "England's bowling attack hasn't always been dependable" in T20 World Cup 2021
Visit also: Mahela Jayawardene feels tactical blunder cost England semis against New Zealand: T20 World Cup 2021