Aakash Chopra says "There is a genuine issue which they can't address" in T20 World Cup 2021. Chopra believes in the lack of firepower in New Zealand's batting department. It is an area of concern they would not be able to address even if they want to. Also, New Zealand faces England in the first semi-final in Abu Dhabi. Kane Williamson-led side made the last four as the second-placed team in Group 2 of the Super 12 stage. While previewing the encounter, Chopra featured that New Zealand has an Achilles heel for which they do not have a remedy.
"Do I see a scope of change in the New Zealand XI – No, they go with a set team. But in that, there is a genuine issue which I think they can't address. They will try to but they can't," Aakash Chopra said.
"Martin Guptill generally plays well on good pitches, but there has been only one inning in this entire tournament where he batted very well. But it was the Dubai ground and an associate nation in front. He can get slightly stuck here if the pitch is even a little slow. He tried to play a slog against Rashid Khan and the ball hit his stumps," Chopra added.
Guptill has a 35.20 batting average and has scored 176 runs. In addition, he has pitched in the competition for five innings. 93 of these runs were scored in a single over against Scotland. Daryl Mitchell and Devon Conway, according to Chopra, are not runaway match-winners in the T20 format.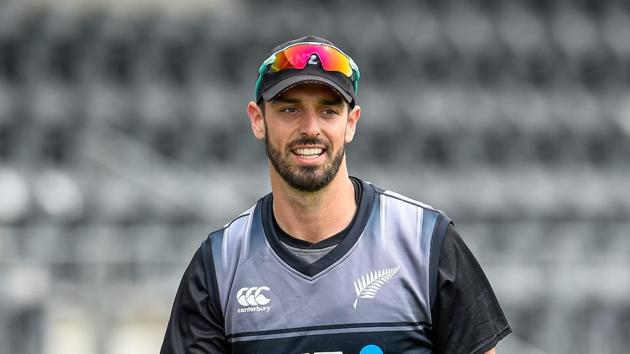 Daryl Mitchell
"Mitchell played well against India, you might find one-odd more interesting innings but it is not the same quality. Devon Conway – very good player but again not a T20 rockstar," Aakash Chopra said.
"Lastly, you have got Kane Williamson but he is not a great T20 player. After he comes Glenn Phillips, he also played one good knock, in my opinion, he has not delivered to his name. Then you get into Jimmy Neesham and a longish tail. The New Zealand team has very little firepower," Chopra added.
Read more: Deep Dasgupta says "The attitude of the Indian players has got to be the silver lining for the team" in T20 World Cup 2021
Visit also: Temba Bavuma- "We've been put under immense pressure around this whole topic" in T20 World Cup 2021