In the Vijay Hazare Trophy, Ruturaj Gaikwad had a scorching run. Maharashtra was unlucky to get dismissed from the 50-overs event. Maharashtra won four of their five group league matches, but due to a weak run rate, they ended third in the Elite Group D points standings. Not qualifying for the knockouts, according to Ruturaj, was "brutal" for his team. Gaikwad was also the team's leader. They also acknowledged that they considered the net run rate. Their opponents played excellent cricket to extend the game.
"I think it was harsh on us. We won four out of five games. In some other groups, teams who have lost two games out of five have also made it to the next stage," Ruturaj Gaikwad said.
"In cricket, incidents like this happen. Kerala's seventh-wicket combination batted excessively well. We must also give credit to the opponents. We did everything we could to break up the partnership. The prospect of net run rate entering the equation was something we were aware of. As a result, we decided to bat first against Uttarakhand. Unfortunately, scoring runs fast on that pitch proved challenging. In the second half, the wicket also changed its behavior. Sometimes you need a little luck as well, which we didn't have," Gaikwad added.
Furthermore, Kerala and Madhya Pradesh finished with the same points as Maharashtra. But qualified by virtue of a good net run rate. The 24-year-old batsman has been in hot form since the second phase of IPL 2021. When he guided Chennai Super Kings to their fourth title. When asked about the secret of his consistency.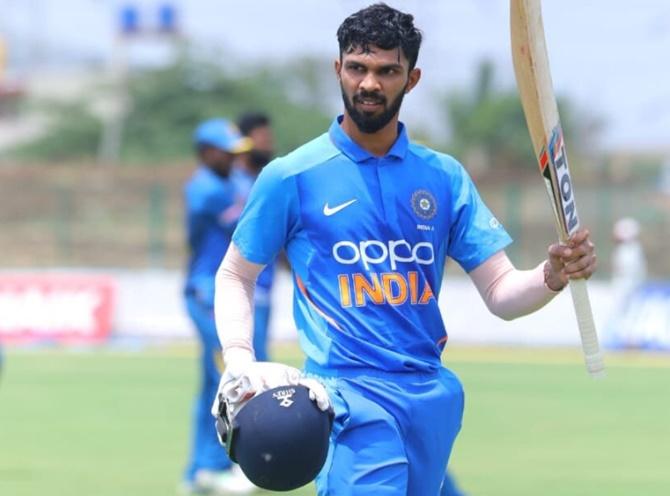 Ruturaj Gaikwad
"It's not a secret." I'm simply concentrating on my process and not thinking too hard about it; I'm just trying to repeat the same steps over and over!," Ruturaj Gaikwad said.
Lastly, Ruturaj Gaikwad's winning streak in the Vijay Hazare Trophy was maintained. In five innings, he scored 603 runs, including four centuries. The youngster is impressed with the form's rich vein. He has also discovered and wishes to continue in this manner for the rest of this season.
Read more: Ashes Test: Jos Buttler takes 'Superman' catch down leg-side
Visit also: Ruturaj Gaikwad had a blazing run in the Vijay Hazare Trophy