Pat Cummins has opened up about his leadership approach ahead of the Ashes series. Tim Paine will be replaced as captain by the pacer. Following an off-field scandal, the latter resigned from his position. Since 1957, Cummins will be the team's first fast bowler to be named captain. In 2019, along with Travis Head, he was named vice-captain of the team. After that, he was promoted to sole deputy.
"I'm naturally quite a calm person. I'm quite positive. I'll be leaning on everyone. I'm a big one for empowering individuals to own their roles. It's going to be a real collaborative approach (to leadership). It might look a bit different from the outside compared to captain's of the past, which is great," Pat Cummins said.
Furthermore, the decision to select a pacer as captain has raised its own set of worries. Because of the tour's length, squad rotation will be required to manage demands. Cummins has stated that he will not miss a game unless it is absolutely necessary.
"I very much doubt that I will rest from Test cricket. I have never rested from a game of Test cricket before, so I doubt that will start now," Cummins said.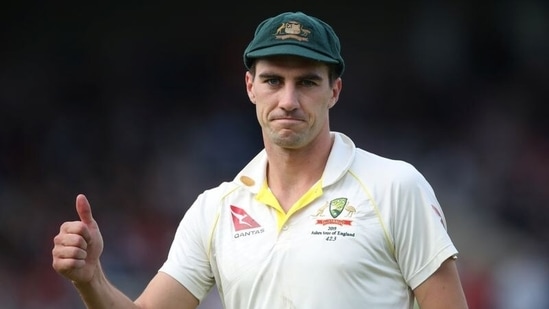 Pat Cummins
Moreover, Pat Cummins will lead the Australian team for the first time. In the first Test of the Ashes in Brisbane on December 8. Also, the promotion of Pat Cummins as the captain of the Test team. He has led Cricket Australia to name a new vice-captain as well. Steve Smith was appointed as Cummins' deputy after being interviewed by a five-member panel.
"I've been in a position for the last few years playing like a leader. Now to have the opportunity to be standing here next to Patrick with a formal title, I feel very honored," Cummins said.
Lastly, Cummins mentioned England as a potential concern. And describing them as a well-balanced team with a solid squad. The visitors are hoping to improve on their terrible 10-year record in Australia. In 2010, they were the last team to win the Ashes on foreign soil.
Read more: Ricky Ponting says "Would he be concerned about how others will perceive him?"
Visit also: Dinesh Karthik on the pressure Pujara and Rahane are facing after another poor set of scores in 1st India vs New Zealand Test