Mitchell Johnson has warned Tim Paine on the reception. He could get from the Barmy Army. Johnson says Paine has to prepare himself fully to block out the noise. Also, a concentrate on performing well if given a chance. Tim Paine's sexting scandal forced him to tearfully resign as Test captain. It is likely to be an intriguing subplot in the upcoming Ashes series. Although Paine intends to continue playing, his numbers aren't convincing enough to guarantee. In a spot in the playing eleven. Dealing with the Barmy Army, Johnson remarked, would be a challenge based on his own personal experience. It's also worth noting that the group has already written songs for Paine.
"It's going to be very difficult. It's very difficult. He's pretty confident that he can handle it, so I think that's a good start if you have that confidence. But I've already seen something on the news that the Barmy Army have already got the songs ready and waiting," Mitchell Johnson said.
Furthermore, Mitchell Johnson had some of his best bowling spells against England. And shutting the noise out well in the 2013-14 series. Johnson inflicted terror on the tourists with his hostile bowling. Also, accounted for 37 wickets in five Tests to help Australia whitewash England. Following that, Johnson expressed interest in seeing how Paine deals with the mind games. While admitting that the songs of the Barmy Army can be 'catchy,'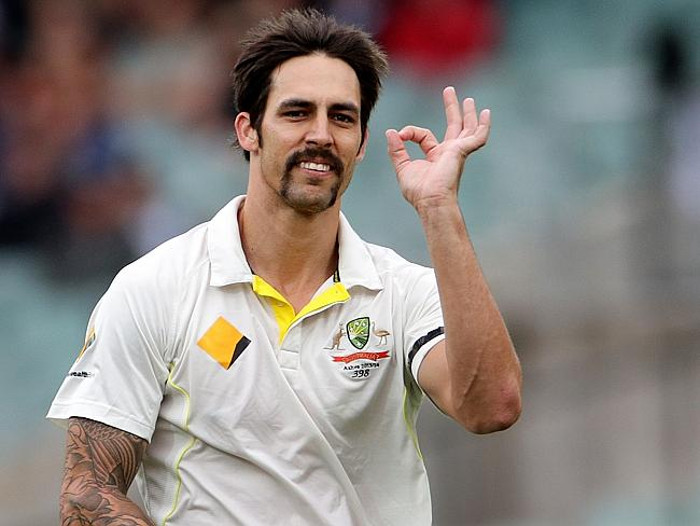 Mitchell Johnson
"They do get to you. If I had any advice, it's to be really prepared for it as best you can, and try to block it out. I don't know how he will do that, but we'll have to wait and see, I guess," Johnson said.
"My problem was I started singing all the songs because they're so catchy, that's the issue. You don't realize at the time; it actually has a bit of an effect on you. He's going to have to figure a way to block it out," Johnson added.
Read more: IND vs NZ 2021: Ricky Ponting says "You've earned it, and it's only the beginning for you, mate"
Visit also: Ricky Ponting congratulates Shreyas Iyer on earning his maiden Test cap ahead of the Kanpur Test against New Zealand