Ian Bishop says "The spirit of Brendon McCullum has been imbibed by rest of KKR team" in the Indian Premier League. Ian Bishop feels the Kolkata Knight Riders have imbibed the spirit of their head coach Brendon McCullum. During the COVID-19-enforced break in IPL 2021. KKR registered a thumping seven-wicket win. Over the Mumbai Indians on Thursday to keep their winning momentum whole in the UAE.
Kolkata Knight Riders struggled in the first half of IPL 2021. Just two wins in seven matches before the tournament was suspended. Due to COVID-19 concerns. However, the KKR-based franchise has won both their matches in commanding fashion. Since the tournament resumed in the UAE.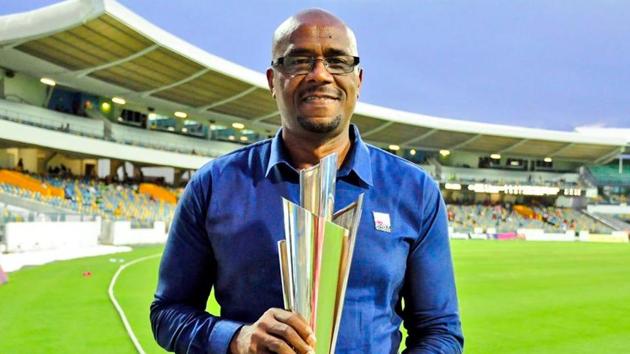 Ian Bishop
"I was tweeting that during the interval after the first half, there seems to have been a religious experience that has taken place where the spirit of McCullum has been imbibed by the rest of the team. That's exactly how Morgan and McCullum would have wanted the team to play, it's exactly how those guys played the game," Ian Bishop said.
"If they continue doing this for the rest of the games and qualify and do well in the IPL, then a lot of the philosophies, including part of my philosophy on how the game is played, will have to be adjusted," Bishop added.
Posted on Twitter
Mumbai Indians by seven wickets and nearly five overs to spare. While chasing 156, KKR had beaten Royal Challengers Bangalore. Also, by nine wickets after bowling Virat Kohli's team out for 92. KKR is now fourth in the Indian Premier League 2021. It is firmly in the race for a top-four finish. Venkatesh Iyer has scored an unbeaten 41 off 27 deliveries on his KKR debut. Against RCB, put in yet another fine performance on Thursday.
Read more: Shreyas Iyer says "Rishabh Pant is leading really well, respect decision to continue with him as captain" in the IPL 2021
Visit also: Sanju Samson of Rajasthan Royals against Punjab Kings in the Indian Premier League: IPL 2021
Visit more: Delhi Capitals against Sunrisers Hyderabad match prediction in the Indian Premier League: IPL 2021