Faf du Plessis and Dwayne Bravo reveal the story in IPL 2021. Faf du Plessis and Dwayne Bravo of Chennai Super Kings have opened up on how they ended up singing the franchise's team song. During the toss before a CPL 2021 encounter earlier this year. During CPL earlier this month became quite popular among fans. While he was leading the Patriots. Faf du Plessis was the captain of the opposite team, St Lucia Kings. "We are Chennai boys and making all the noise wherever we go."
Faf du Plessis and Dwayne Bravo revealed why they decided to sing the Chennai song at CPL.
"When we went to the toss, the person who was conducting it was saying 'two CSK boys', "Du Plessis recalled.
"I was like, how about we sing out team song, 'We are the Chennai boys'. He said let's go for it. And so we said, depending on whoever wins the toss, will start it and the next one will join," Bravo added.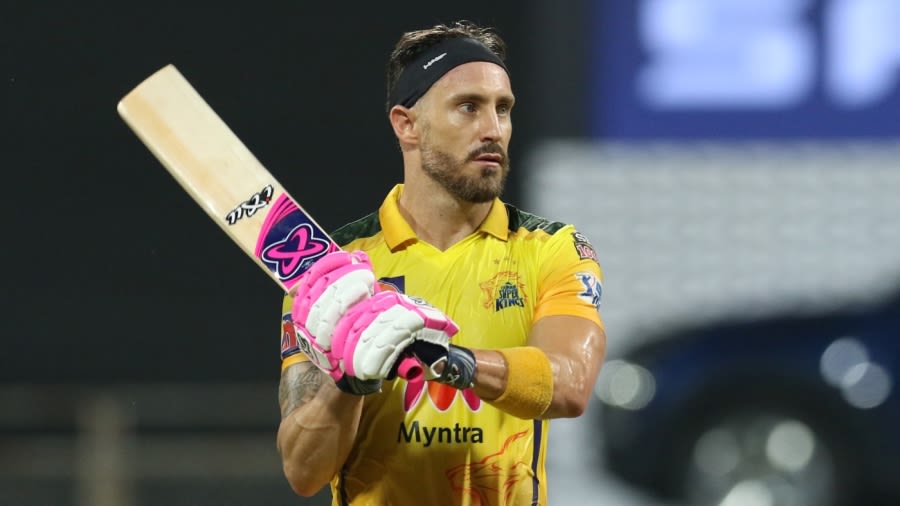 Faf du Plessis
"And then we looked at each other and we were like – let's sing the song. We are proud of being part of CSK and that's it," Du Plessis said.
Dwayne Bravo stated that, no matter what, the bond. Between Chennai Super Kings players it will remain strong as a team.
"The CSK bond, nothing can get between that. We are proud to represent the best franchise in IPL and we are the Chennai boys," Bravo said.
Lastly, both Dwayne and Faf du have been among the key performers. Also, for CSK in the ongoing IPL season 2021. The South African batter has hammered 394 runs in 10 games at a strike rate of 141.21 with four half-centuries. Du Plessis has formed a great duo with Gaikwad.
Read more: Sanjay Manjrekar addresses issues for the RCB- "RCB were lucky against Mumbai" in the IPL 2021
Visit also: Brad Hogg says "I think MS Dhoni is going to retire" in the Indian Premier League: IPL 2021