Ashish Nehra notices that PBKS hasn't backed their players enough in the Indian Premier League. Ashish Nehra considers Punjab King's leadership seems to lack confidence in their players. This is why they make too many changes. Nehra feels PBKS must back their players to get the best out of them.
Punjab Kings' failed to qualify for the playoffs last season. Their playoff hopes are not looking rosy in Indian Premier League 2021. Punjab was no. 6 in the points table. Also, with three wins and five losses when the event was stopped. Nehra suggests that Punjab Kings are highly inconsistent. Because of their inability to put together a competent playing XI.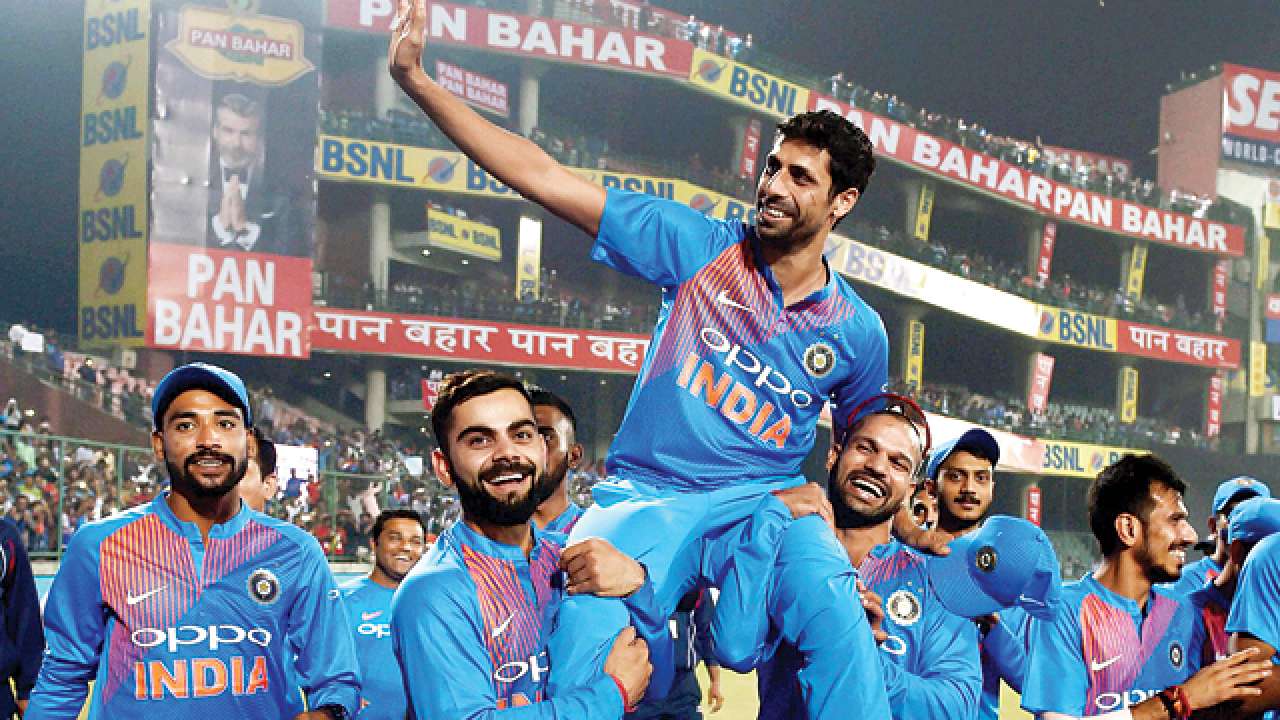 Ashish Nehra
"As it is, IPL is unpredictable. And here, we are talking about Punjab Kings. On their day, they can chase down 200, while on other days they can fold up for 140 even on a good batting surface. Also, I feel PBKS keeps chopping and changing a lot. They haven't backed their players enough. They keep changing their players after one or two matches. This is definitely an issue with PBKS and needs to stop," Nehra said.
The former cricketer hopes Punjab Kings would play. Also, Nicholas Pooran is in the second phase of the Indian Premier League.
Nicholas Pooran
"Nicholas Pooran is a very important member of the PBKS batting line-up, according to me. He had a very poor first half. But I hope, they play him and make him bat higher up the order. In the Caribbean Premier League (CPL), he was batting at No. 7 in some games, which is not his slot. He should not bat below No. 4," Nehra said.
Lastly, Ashish Nehra also pointed out the case of all-rounder Chris Jordan. He is featured in only three games for Punjab Kings in the first half.
"Chris Jordan is a highly experienced T20 player, but he was made to sit out after a couple of poor games. It shows PBKS are lacking in planning and execution. They need to start backing their players, and learn from their mistakes," he added.
Read more: Sanju Samson said "Wrong to think about Indian selection when you're playing for an IPL team": IPL 2021
Visit also: AB de Villiers lights up with Royal Challengers Bangalore intra-squad: Indian Premier League 2021
Play Rummy Online with Dafabet