Aakash Chopra says "They were either hitting sixes or getting out" in T20 World Cup 2021. Chopra believes Afghanistan batters went extra hard. At Pakistan at the start of their innings and lost too many wickets. Chopra pointed out that Pakistan's high-class bowling attack. It was the reason why Afghanistan's ploy backfired.
After winning the toss against Pakistan, Afghanistan chose to bat first. Furthermore, they attempted an all-out offensive and misplaced half of their team, resulting in a score of 64. Before the end of the tenth, the game is done. Mohammad Nabi and Gulbadin Naib put on an unbroken 71-run stand for the seventh wicket to take them to 147 for 6.
The performance of Afghanistan is being evaluated. The Afghan batsmen's anticipation, according to Chopra, cost the team some critical runs.
"It was all or nothing for Afghanistan at the start. They were either hitting sixes or getting out. When you keep losing wickets, you are not able to build any momentum in the innings. That was the problem with Afghanistan. They lost 3-4 wickets early and it was the baptism with fire for them," Aakash Chopra said.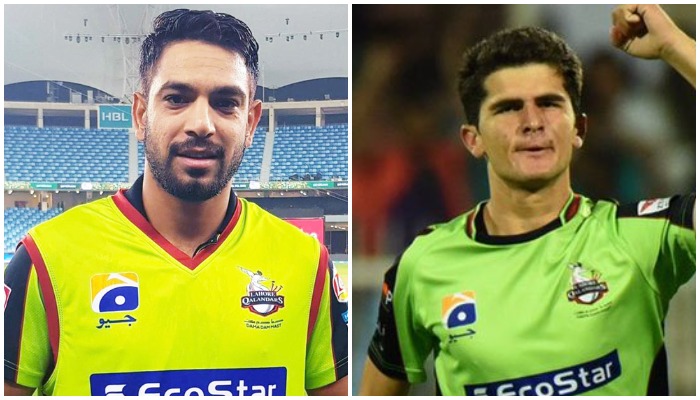 Haris Rauf and Shaheen Afridi
"Shaheen Afridi and Haris Rauf were bowling at 150 (kph). They were bowling full and trying to strike the pads. Imad Wasim's contribution was also excellent. He bowls like a left-arm seamer and troubles batters. Three Pakistan bowlers went for under 30 in their four overs, which is laudable," Chopra added.
Lastly, after restricting Afghanistan to 147. Pakistan lost its way and stumbled from 75 for 1 to 124 for 5. However, with 24 needed off 12, Asif Ali clobbered Karim Jannat for four sixes. In the penultimate over to make it a hat-trick of triumphs for Pakistan in the ongoing competition. Also, Chopra admitted that he was among those critics who doubted Pakistan's lower-order firepower. He conceded that Asif Ali had proved all doubters wrong.
Read more: Brett Lee says "He can play every single game" in T20 World Cup 2021
Visit also: Brett Lee- "He can play every single game" in T20 World Cup 2021