Aakash Chopra says "I am not seeing Ishan Kishan getting too many chances" in T20 World Cup 2021. Chopra considers Ishan Kishan is unlikely to get too many opportunities for Team India. During the T20 World Cup 2021, Kishan has primarily been selected in the 15-member. Also, the Indian squad for the tournament is a backup opener. KL Rahul and Rohit Sharma are likely to be Team India's preferred opening options. Chopra was asked if Ishan Kishan would be considered for a role. If Rohit and Rahul's pairing continues to perform effectively throughout the competition.
Aakash Chopra says, "I am not seeing Ishan Kishan getting too many chances. He has the form, he is a very tempting choice but your team already has three openers. Virat Kohli also wants to open because he plays very well there, opens for his franchise also, and did wonders when he opened for India last time. But he can't open," Chopra said.
"Also, I will continue to stick with Rohit and Rahul. There are five encounters, you have Pakistan, New Zealand, and Afghanistan at the start – you need to win these three encounters, you are not going to make any changes," Chopra added.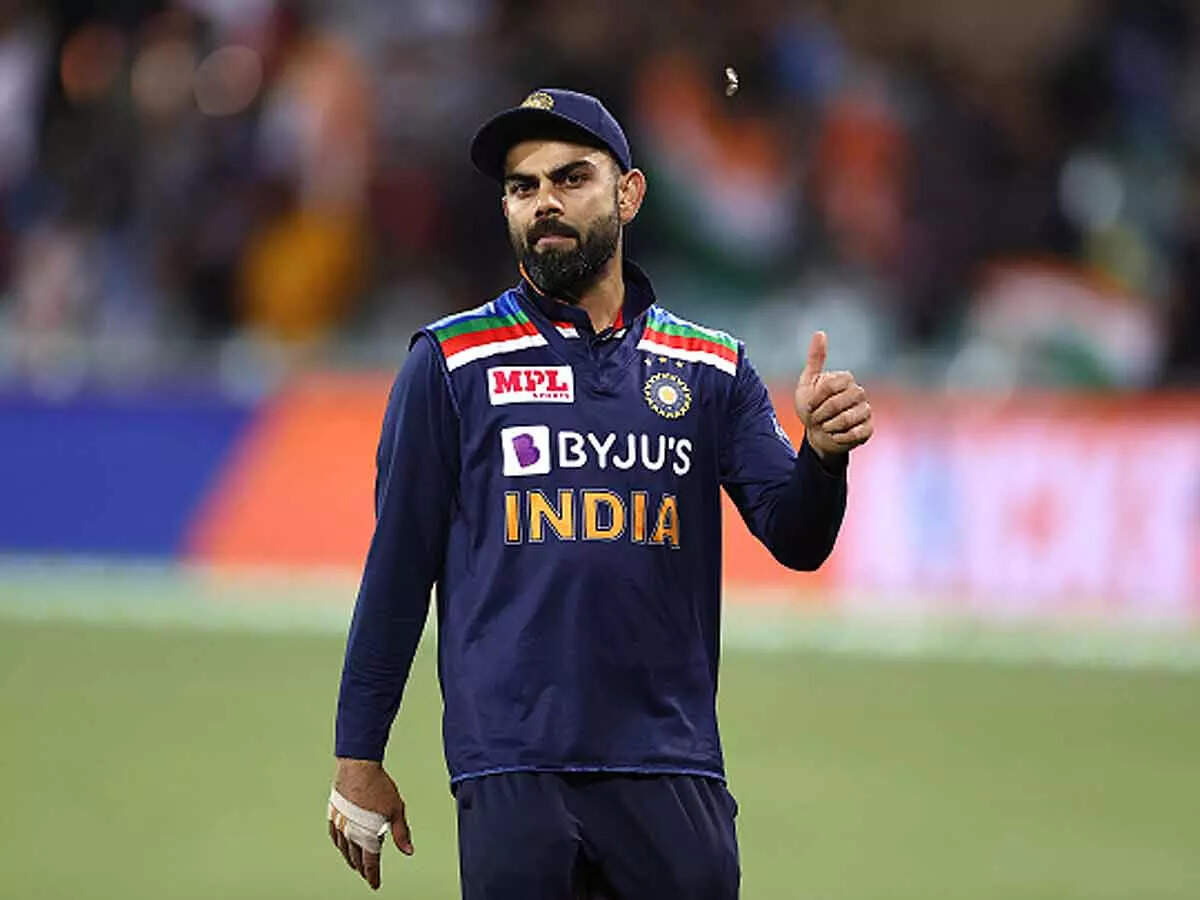 Virat Kohli
Virat Kohli's team is likely to remain with KL Rahul and Rohit Sharma, according to Chopra. It lasts for the duration of the league phase. Ishan Kishan, he believes, is unlikely to receive a chance. Even against the slightly weaker teams in Group 2, they were at the front of the pack.
"And then when you have the matches against Namibia and Scotland, when you have played them [Rohit and Rahul] against the good teams, you will have to give them an opportunity to fill their socks, coffin, and everything else," Chopra reasoned.
Lastly, Ishan Kishan has scored 80 runs in the three T20Is. He has played for Team India. It is including a half-century on debut against England. Kishan also smashed 70 runs in India's first T20 World Cup warm-up encounter against the same opponents.
Read more: Inzamam-Ul-Haq says "I believe that his best and his peak is yet to come" in T20 World Cup
Visit also: Dinesh Karthik- If for India there is MS Dhoni, for England, it's Eoin Morgan" in T20 World Cup 2021