Virender Sehwag says "Senior players should be rested and young players can be groomed" in T20 World Cup. He believes that the upcoming batch is required. Young players will be under training in preparation for the T20 World Cup in Australia next year. Senior players, according to Sehwag, should be rested for the T20 home series. To provide crucial match experience to the younger players. It's to get ready for the big show. Several players, according to Sehwag, should be trained. It's for them to get ready for the event. He also named a group of players, the majority of whom are members of India's T20 squad. At the present, and in combination with it.
"Ishan Kishan, Suryakumar Yadav, KL Rahul, and perhaps in the next world cup Ruturaj Gaikwad could be there and also Shreyas Iyer as well. These players can be groomed and given opportunities because they are the future. So, the rest of the senior players can be given a break. So that, these players can play in the T20 series being played. At home and gain some experience and prepare themselves for the next World Cup," Virender Sehwag said.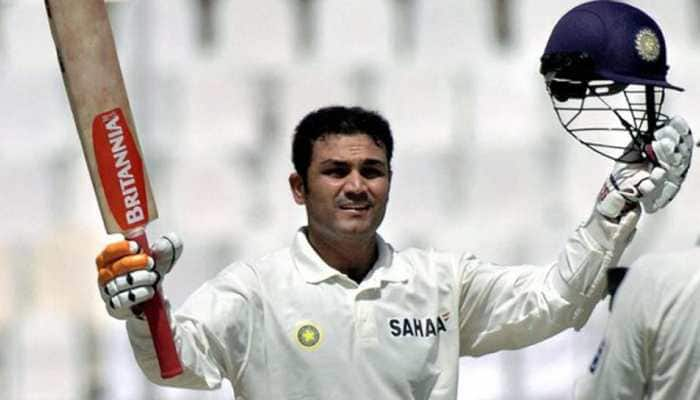 Virender Sehwag
Furthermore, the management is reportedly planning to rest. In a few senior players for the home series. Against New Zealand, following a hectic calendar year and bio-bubble fatigue. KL Rahul has been touted to lead the side. For the three-match T20I series against the Blackcaps. During the segment, Sehwag answered a few questions. One was for him to predict the winner of the ongoing T20 World Cup. He replied that he feels England will win the trophy. After defeating Pakistan in the finals.
"Lastly, I think from one side Pakistan will make it and England would be the other side in the final and I think, England will win this World Cup," Sehwag said.
Read more: Tim Southee says "We need to adapt to the conditions" in India vs New Zealand 2021
Visit also: Varun Chakravarthy-"Virat Kohli is Burj Khalifa, the tallest building" in T20 World Cup 2021