St Lucia Kings introducing the Partnership With Cricketnmore. At the start of the 2021 season of the Caribbean Premier League (CPL). Saint Lucia Kings launched their new group jersey and reported. They have a partner that will support and strengthen the group this season of the CPL 2021. Also, with these brands on board, Saint Lucia Kings looks forward to having a great season of CPL.
"It's great to be back in the Caribbean. Everyone's really excited to see each other, meeting old friends from last year and our exciting new talent as well. One of the great things about franchise cricket is all these brilliant sportspeople meeting and getting together, trying to do something special over the next three weeks. So the Saint Lucia Kings squad is super excited about the challenge ahead. We will be ready to roll, come Friday morning," Coach Andy Flower of Saint Lucia Kings said.
St Lucia Kings
St Lucia Kings Principal Sponsors incorporate Cricketnmore. Also, Saint Lucia Tourism Authority, and BKT Tires.
 "We're extremely pleased to extend our partnership with Cricketnmore. Cricketnmore is a critical component in our drive to extend our fanbase in India. Ours is a symbiotic relationship. The partnership across Cricketnmore's multi-language offering includes exclusive content for India and exclusive merchandise amongst others," Saint Lucia Kings CEO Satish Menon said.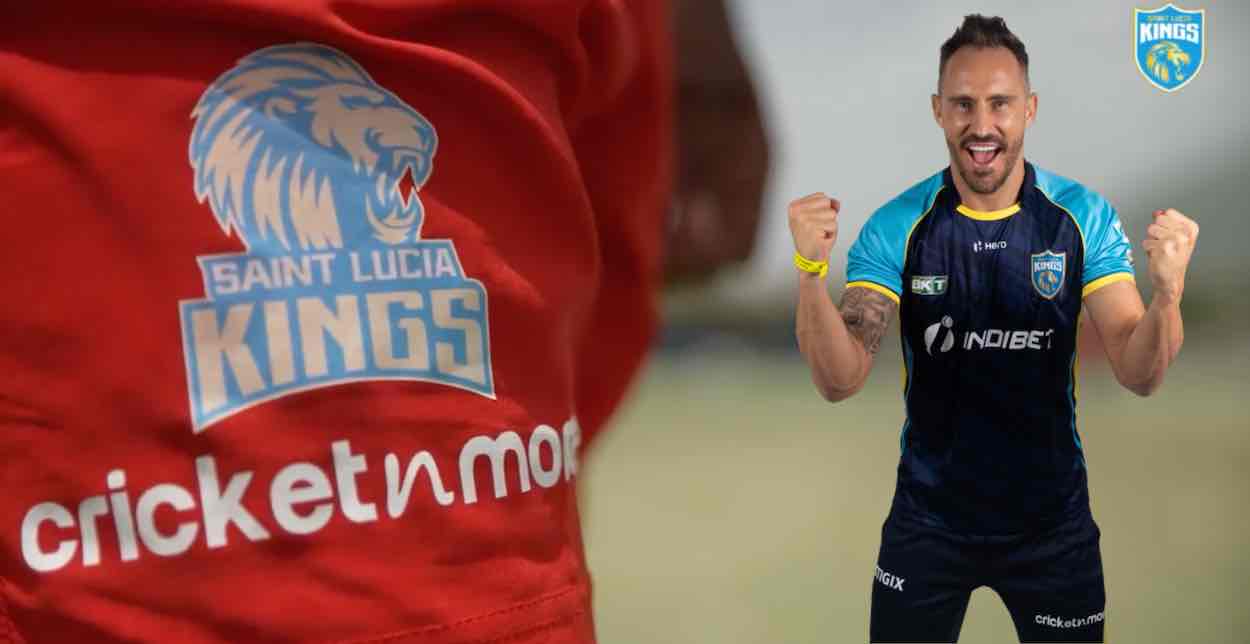 Cricketnmore
"We are excited to partner with Saint Lucia Kings again for the 2nd consecutive CPL season. The partnership will provide exclusive and special content of Saint Lucia on and off the field to all the Cricketnmore and CPL fans," Founder of Cricketnmore Sahir Usman said.
However, the Saint Lucia Kings team was led by captain Faf du Plessis. It is all set to give the best in this season of the CPL 2021 and will play their first match. Against Jamaica Tallawahs on Friday, at 7:30 PM India Standard Time.
Read more: Barbados wins 1st match while St. Kitts & Nevis record 2nd win in a row
Visit also: Chris Gayle and Jason Holder in Caribbean Premier League: CPL 2021