Rohit Sharma praised his wife Ritika Sajdeh as his "number one support system." Sharma has described her support for him as "like a rock." Assisting him in his development as a cricketer.
"She is my No.1 support system. No doubt about that. She has stood like a rock for me all these years. Behind me, next to me, in front of me – whatever you want to call it," Rohit Sharma said to Boria Majumdar.
Furthermore, Rohit stated that Ritika is in charge of the majority of household tasks. Especially with Samaira, their daughter. He claims that it has allowed him to concentrate on his game.
"Without her, all this that I am doing was never going to be possible. Because, you have certain responsibilities, you know. And I have a young daughter now. She is completely focussed on making sure that she gets the best of everything. And she is playing a big part in making sure that I don't have to worry about what's happening with her. Because she is doing this so well, I can focus at times on what I'm doing," Rohit Sharma said.
"Of course, when I return home, it's all about family, getting together, and making the most of it," Sharma added.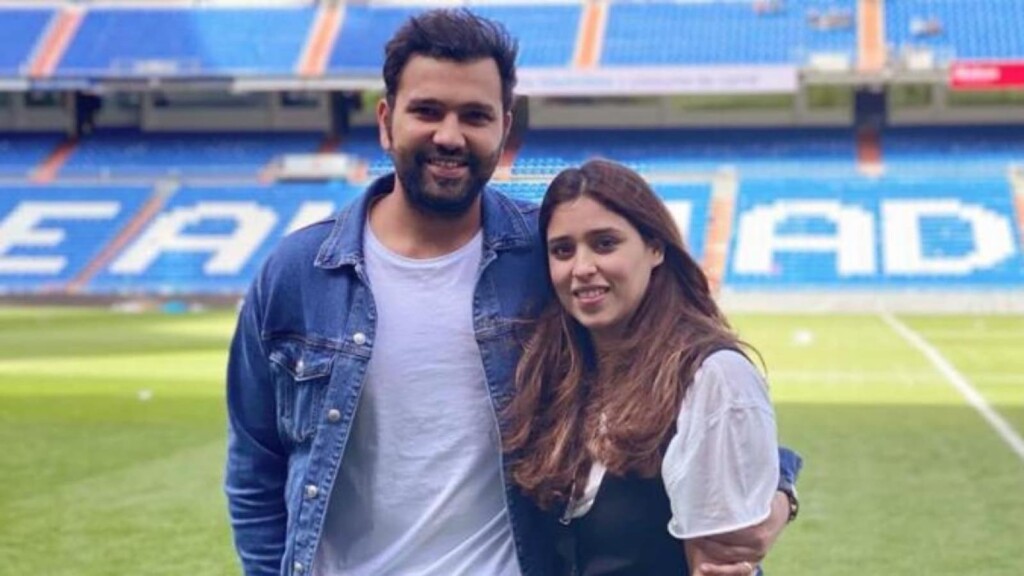 Rohit Sharma and Ritika Sajdeh
Additionally, Rohit Sharma stated that Ritika Sajdeh is committed to seeing him improve as a player. Then there's the fact that her assistance is greatly valued. Sharma emphasized that the two of them work as a team, failing and succeeding together.
"Obviously, we are an one unit. If I fail, she will also fail. She will succeed if I succeed. That is how we see it. And I believe we have a great deal to look forward to in the future "Boria Majumdar was informed by Rohit.
Read more: Cricket News: Rohit Sharma goal is to win the World Cup Trophy
Visit also: Rahul Dravid took over as Team India's head coach after the 2021 T20 World Cup