Yuzvendra Chahal is in the middle of an important phase in his cricket career. From being left out of the T20 World Cup squad to Royal Challengers Bangalore. Also, deciding not to keep him for the IPL 2022 season. We're about to start the retention day. Many people expected RCB to keep Chahal. And in light of his outstanding performances in the second phase of the IPL 2021 in the UAE. However, Laxman Sivaramakrishnan believes Yuzvendra Chahal will benefit from this. Also, the leg-spinner might fetch a lot of money at auction.
"RCB would want to buy him back. The other teams would want Chahal on their side because of his exceptional record in the IPL. The people who have more money will have the luxury of going for Chahal. In the end, Chahal might end up getting more money for being in the auction than by being retained," Laxman Sivaramakrishnan said.
Furthermore, the Challengers have retained Virat Kohli, Glenn Maxwell, and Mohammed Siraj for next season. Also, he cited an example of the bidding war for Ravichandran Ashwin between RCB and CSK. And then to explain how other franchises might increase the price. If the Bangalore-based franchise desperately wants Yuzvendra Chahal back in the side.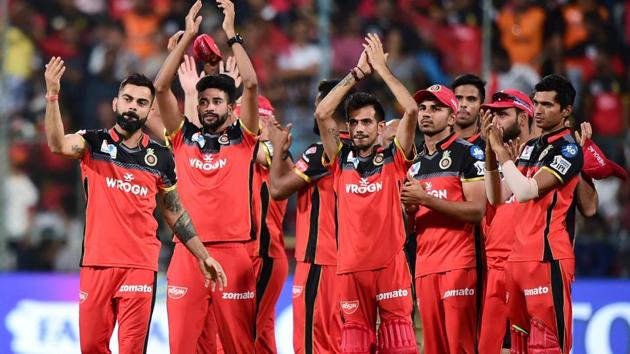 Royal Challengers Bangalore
"I remember how RCB was raising the paddle seeing CSK going hard for Ashwin. If RCB wants Chahal then the other teams might just bid to ensure he costs more to them. So, in the end, Chahal might end up being benefitted," Laxman Sivaramakrishnan added.
Aside from that, Chahal was the second-highest wicket-taker for RCB. Harshal Patel came in second with 18 wickets in 15 games. At a 7.05 percent economic rate. Meanwhile, only eight overseas cricketers have been retained by the franchises. Also, including David Warner, Ben Stokes, and Jofra Archer. And they're just a few of the people that are going to the auction.
Read more: Ashes Series: Steve Smith says "I've regained my grip like it was in 2014-15"
Visit also: Ashes 2021: Steve Smith says "I've found my grip back to how I used to hold it back in 2014-15"