IND vs NZ 2021: Rohit Sharma was all praise for emerging Venkatesh Iyer. Sharma called Iyer a "very bright prospect", hailing his composure. Also, clarity in approach and adaptability. Rohit Sharma was speaking to the press. After India capped a dominating clean-sweep. Over a depleted New Zealand side with a 73-run win in Kolkata. Venkatesh Iyer played all three games in his debut series. Also, showed gradual improvement with the bat. While bowling three overs in the final match.
IND vs NZ 2021, "The plan is to keep him in the mix as much as we can. At the same time, we need to give him a role of where to bat. He doesn't usually bat in this role; for his franchise, he bats up the order and it's going to be tough for him to bat up the order so we've given him a role to bat at probably 5, 6,7 in the lower-middle order. See he can do the job for us. Today he looked quite composed for whatever time he was in there. He was clear in his mindset and had a good approach for whatever he wanted to do. You saw his bowling skills. He looks a very bright prospect for us," Rohit Sharma said.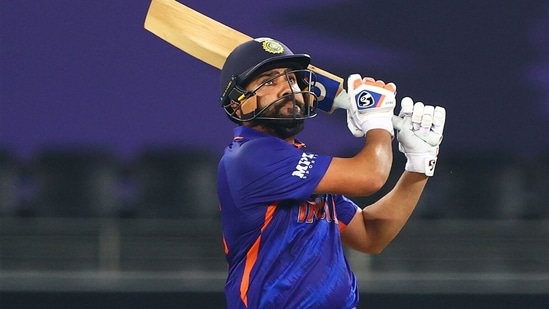 Rohit Sharma
Furthermore, Rohit Sharma impressed confidence that Venkatesh Iyer's gentle yet. Also, an accurate medium-pacer could "do the job" for India. However, he admitted that it's still early days for the 26-year-old who needs to be assessed further.
"Lastly, clearly he's got the skills. In terms of his bowling skills as well he can get the job done for us. It's about giving him that confidence, making him play as much as he can, and seeing if he can deliver for us. It's still early days. He's played only three games and has not much of an opportunity to make an impact. But going forward we'll definitely keep an eye on him," Sharma said.
Read more: IND vs NZ 2021: Rohit Sharma's leadership abilities impressed Salman Butt
Visit also: ICC T20 World Cup 2021: Ravi Shastri says "If you get an opportunity in the IPL in the future, then I would definitely not say no to that"