Cricket News: Dinesh Karthik on NZ players after losing T20 WC Final. The trip to India, according to Karthik, will be a huge test for New Zealand. Within three days of the Final. The Blackcaps missed out on the chance to win multiple ICC championships. After an eight-wicket loss to Australia the night before. Also, he mentioned that the players will try their best in India. Also, given that the next World Cup is only 12 months away. Defending champions Australia will host the next season of the T20 World Cup. While previewing the T20I series between India and New Zealand on Cricbuzz.
Cricket News, "It will be a bit hard mentally. New Zealand had a great year, finals of both the World Test Championship and the T20 World Cup, one they won and one they lost. They will take this bilateral series as a step to the WC next year. They'll do everything they can do to put up a good show in India," Dinesh Karthik said.
Zaheer Khan takes the opportunity to play. After such a short interval as an advantage. He feels that since New Zealand lost the finals of the T20 World Cup. Playing cricket once again would be the solution to help them move on from the loss.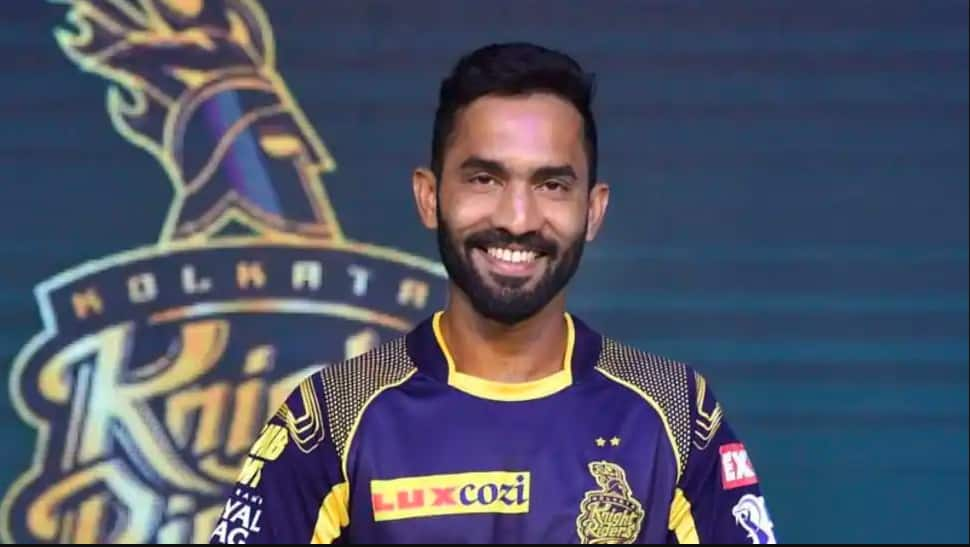 Dinesh Karthik
"Had they won the tournament, being champions and being asked to play again in 3 days time, that would have been the worst thing possible because you want to enjoy what you have done. Since they lost the tournament, it's not a bad thing that NZ has to play again in 3 days' time, it will help them move on," Karthik added.
Lastly, New Zealand has announced its T20I squad for the upcoming series against India. Daryl Mitchell has taken the position of Devon Conway in the squad. Conway injured his finger in the T20 World Cup semi-final against England.
Read more: T20 World Cup 2021 Finals: Salman Butt "New Zealand launched attack is very late
Visit also: India vs New Zealand 2021: Zaheer Khan says "The focus will be on Rahul Dravid and Rohit Sharma"