Ashes Test Series: The next Ashes series has been targeted by Ian Botham. Also important for seasoned cricketers who want to make a lasting legacy in the game. Both sides have players who are in their late thirties, according to Botham. He believes the senior players in this group will be aware of the situation. This is their final opportunity to play in an Ashes series. Also, going into the Ashes series, David Warner and Nathan Lyon are 35 and 34, respectively. James Anderson and Stuart Broad, both new-ball bowlers for England, are in their late 30s as well. Both teams have their key players, as Ian Botham pointed out. In addition, they are nearing the end of their careers. It's possible that this Ashes series will be their "last dance." Botham expecting a thrilling series as England attempts to reclaim the trophy.
"Who knows? This series could decide which side goes on [to win] for the next two or three years. Both sides are soon going to lose key players because of their age. There are a lot of players who are playing, if you like, for the last dance in Ashes cricket," Ian Botham said.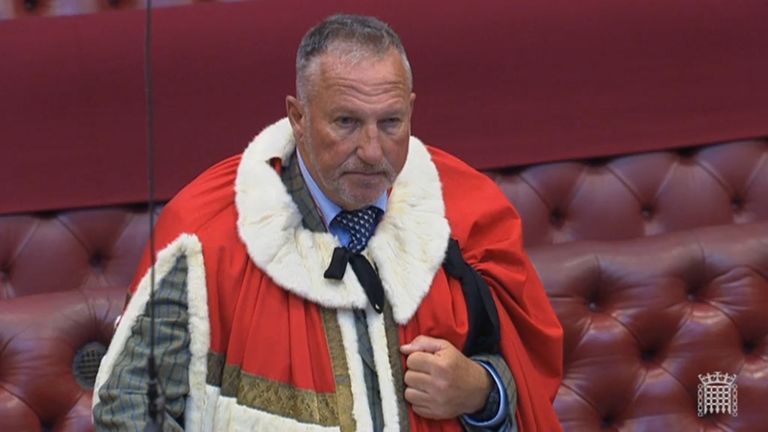 Ian Botham
Ashes Test Series: "It comes to us all, I am afraid, and we all want to have great memories when we get out there. But you are judged whether you are an English player or an Australian. You are judged on your performances in the Ashes. That is why this is going to be a very, very interesting series," Botham added.
Lastly, Ian Botham had a memorable Ashes series in 1981. He will serve as a commentator for the Ashes with Seven. Botham will be in Brisbane ahead of the first Test for the unveiling of a statue to honor former Australian skipper Allan Border. Moreover, he paid tribute to Allan Border, lauding him for transforming Australia into a world-class side. Since starting with the 1989 Ashes series.
Read more: Dinesh Karthik says "Ajinkya Rahane may be dropped due to Shreyas Iyer's success"
Visit also: Zaheer Khan says "It was not an easy decision" ahead of the IPL 2022 auction