Ashes 2021: Rob Key feels the team's talk of an all-seam attack is true. He's based on the fact that their spinners aren't rated. The management of the Three Lions is said to be debating whether or not to field. Also, for the second Test, a playing XI without a spinner. Jack Leach endured a horrid outing. At The Gabba following a very expensive spell. Leach went for 102 runs off his 13 overs, picking up only the wicket of Labuschagne. However, the only spinner in the squad to replace Leach is Dom Bess. And then he is yet to perform consistently for England. With James Anderson and Stuart Broad back in contention. After being dropped for the first Test. It leaves Leach's place in the playing XI under threat.
"The biggest problem with playing a spinner is not about whether England plays a spinner, it is the fact that it does not seem England rate Jack Leach, nor do they rate Dom Bess. Spinners in the past like Ashley Giles and Graeme Swann were highly rated by their captains," Rob Key said.
Ashes 2021: "When a spinner isn't used, it's only in severe conditions, such as on a very green ground. How do they use their spinner if Joe Root isn't convinced of their abilities?," Key added.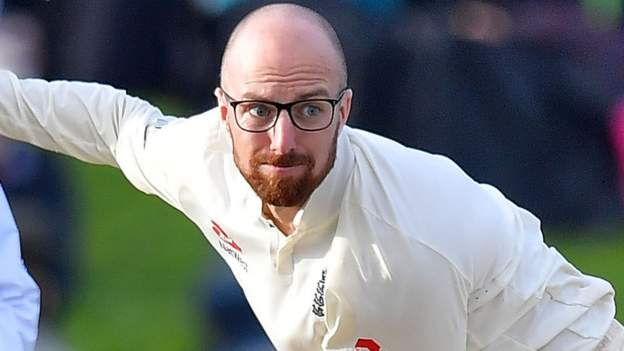 Jack Leach
Furthermore, Jack Leach has been included in the 12-man England squad for the second Test. Also, his involvement in the fixture will only be revealed by Joe Root at the toss. While Nasser Hussain outlined the importance of remaining mentally strong. In the visitors head into the second Test. Given the nature of the defeat in Brisbane. Also, with their poor record in Australia as of late and the bubbling talk of a whitewash brewing, England is in a spot of bother.
Ashes 2021: "Lastly, most important is your team's perspective, and understanding that there shouldn't or can't be any mental baggage or damage. England has lost ten of their last eleven Tests in Australia. We don't want to get into the trap of thinking, "here we go again." The 2005 winning team had no emotional baggage, which contributed to their victory."
Read more: Ashes Test Series: Ben Stokes says "Just looks worse than it is"
Visit also: Nathan Lyon is confident of his team's chances of executing a whitewash in the ongoing Ashes series